2018 Rabies Clinics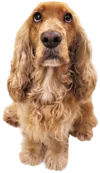 March 24th, 2018 from 9:00 AM - 11:00 AM 177 Main St Townsend, MA (The Highway Department) $15 per pet
April 7th, 2018 from 9:00 AM - 12:00 PM* Pepperell Jersey Street Fire Station (Next door to the Pepperell Post Office) $15 per pet
*Town Clerks office is normally available at the Pepperell clinic for dog licenses.
If you plan to attend a rabies clinic please read below:
---
The Pepperell Veterinary Hospital puts on two rabies clinics every spring. At these clinics, your pet may receive a rabies vaccination, much in the same way you may receive a flu vaccine at a pharmacy. If you are planning on attending any of our clinics please read the following to help you better prepare.
1) No examination is required, but we do ask that only healthy pets are brought to the clinic, this is in your pet's best interest. If the pet presented at the clinic is clearly unwell, the doctor may refuse to vaccinate the pet at that time. We also do not recommend bringing pets with a history of vaccine reactions since the clinic is not held at the hospital.
2) All dogs must be on leash and all cats in secure carriers. If your dog has a tendency to be aggressive with others, please either leave this pet in the car with a family member while you wait in line or consider that perhaps a rabies clinic may not be that pet's best option. There will be many other people and their pets waiting in line with you, many of which will be very nervous and probably very vocal, please keep this in mind when you are deciding if this is best for your pet.
3) Please bring proof of your pet's last rabies vaccine. Unfortunately, rabies tags alone are not adequate because they do not have the exact date of vaccination on them. If you do not have proof of your pets last vaccination, your pet's vaccine will only be good for one year. Sadly, we do not have computer access at these clinics and do not have the ability to look up your pets last vaccination ourselves. If you present proof of a previous rabies vaccine, your pet will receive a 3 year vaccination, even if that previous vaccine has expired. Please note this law recently changed (July 31st, 2016) and may be different from the last time your pet received a rabies vaccine, and does not affect the status of pets vaccinated prior to that date. The rabies vaccine itself is the same regardless of whether your pet is receiving a 1 year or 3 year vaccine.
4) You may be waiting outdoors. It is not uncommon for the lines for either clinic to overflow out the door, so dress accordingly and keep a secure hold on all leashes.
5) Cash or check only. Payment in full is required at the time of service and we will be unable to take credit card payments. On average the clinics cost about $15 per pet, but this may change from year to year.